INFINITE REVOLUTION
wanted to release this sometime late last week but whoa boy did life ever get in the way. still, better late than never, so without any more fanfare, here's the big-picture overview of what I'm planning for IR!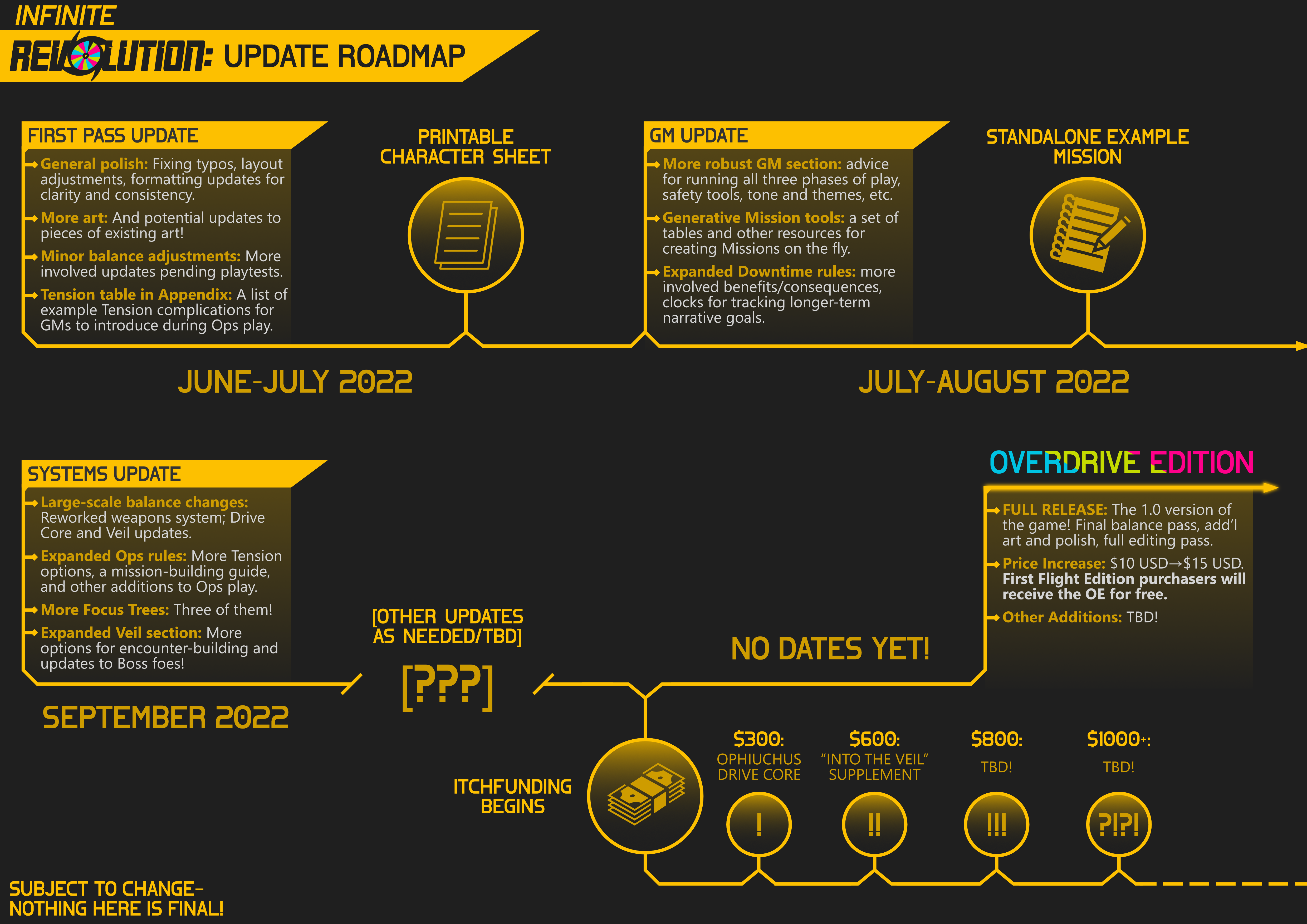 you'll notice a lot of stuff is still not very concrete—there are a lot of reasons for this, but the biggest is that I'm currently in the process of switching jobs and don't want to make ambitious commitments until I have a better idea of my schedule and workload.

on the subject of Itchfunding/crowdfunding in general: this wasn't something I originally had in mind for the game, but after being pretty blown away by the initial reception I think it would be a great way to help the final, finished project be the best it can possibly be. all of the details (start date, pricing, etc.) are still a ways out—for now I want to focus on the game as it currently stands. there's a lot of work to do!
if you have any questions/feedback/etc, feel free to either comment here or reach out on discord (spiny#8109). if you'd like to get more involved with the game's small but lovely community, we also have a discord server!
'till next time—spin fast, spin free, spin true.

-Gwen